UW Go Baby Go!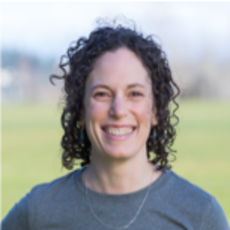 Shawn M. Rundell, PT, DPT, PCS
Co-Director
---
Dr. Rundell is an instructor in the Department of Rehabilitation Medicine at the University of Washington (UW), primarily in pediatric and neurological physical therapy courses.  She is actively involved in the UW Rehabilitation Diversity, Equity and Inclusion Council and is passionate about creating accessible and inclusive outdoor spaces and mobility opportunities for people of all ages and abilities.  She has been involved in Go Baby Go since 2015 and worked with local colleagues and clinics to host Go Baby Go workshops in the greater Seattle area prior to collaborating with Heather in 2016 to found Go Baby Go Seattle, which became a UW Department of Rehabilitation Medicine program in 2020.   
Together, Shawn and Heather have hosted numerous Go Baby Go Seattle workshops and continuing education courses and provided cars to over 100 children and families and look forward to continuing to provide access to mobility to many more children through UW Go Baby Go.